The first step in designing or renovating a gym is choosing the right gym floor, as there are so many different aspects to consider. To help you decide, we've created this guide on how to choose the perfect commercial gym floor.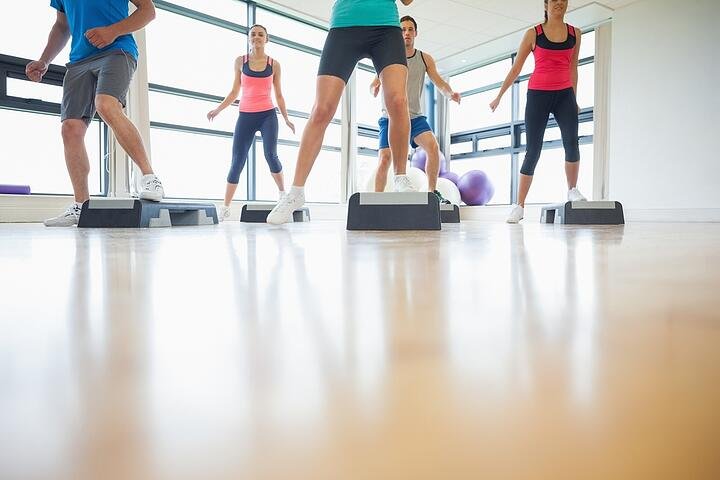 Why is the

gym floor

important?
Get your floor right and clients will love it. Get it wrong and they'll leave for better pastures. It's that simple.
There are three good reasons to install the right gym floor in your gym.
First and foremost, a gym floor should be a sturdy workout surface and need to support heavy equipment and machinery. It can be of various thicknesses; generally the thicker the better, i.e. the stronger.
Another obvious advantage of installing a gym floor is ensuring adequate grip. This will prevent unnecessary injury as accidental movement of machinery and equipment is less likely.
Finally, the third benefit of having a dedicated gym floor is hygiene. The gym is full of sweat. Despite members' best efforts, sweat inevitably gets onto the weights and floors, so having an easy-to-clean floor surface has obvious hygienic advantages for the user.
In short, your gym floor has a lot to contend with, including:
● Heavy equipment
● Intensive use
● Sweat and Spills
● Temperature fluctuation
● Vibration and noise
● Different humidity levels
● Unsanitary factors such as dirt, dust, odors, and bacteria
What type of gym floor should your gym use?
There are two options when installing gym floors. You can use one type of floor or mix it with different floors in different areas.
How To Choose A Variety Of

Gym Flooring

Materials
When renovating a new gym, the first thing to do is to install the floor. If you are considering having a professional gym area/area, each with its own free gym floor material, then you need to have a clear idea of the design and layout you want.
To do this, consider the following:
What each zone/area is going to be?

Where each zone/ area will be?

What type of flooring material is needed?

What equipment is needed?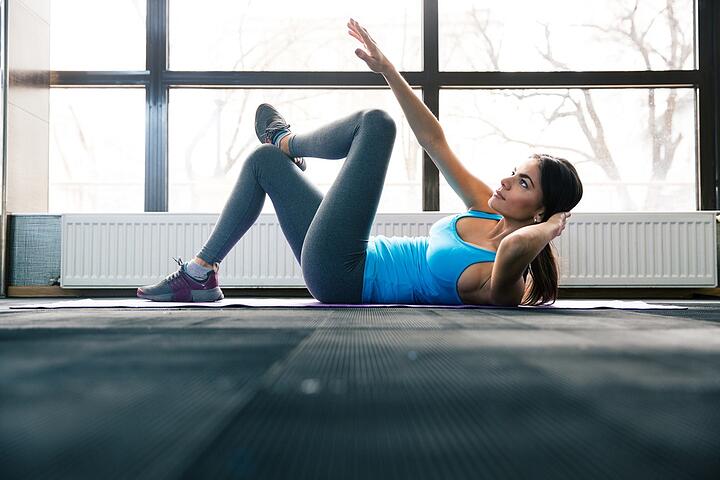 How to Choose a Single Gym Flooring Material
It is easier to install one type of flooring material throughout the gym because there is no need to divide or plan for certain gym areas. However, you still need to know exactly the properties of each material:
Wooden floor
Wood floors look great, but there are some big question marks for using this material.
Wooden floors need to withstand the constant jumping and pulling of those who use it without suffering significant wear or damage. Its effects on training athletes won't be too difficult either. The biggest threat to your wood floors comes from the free weight area, where weight will inevitably drop and dents will appear.
There are a number of different options, but a layered product built on a composite rubber base for maximum absorption will provide the strength and durability needed, while exhibiting the timeless look that only wood can deliver.
Extinction
If you do choose wood floors, then you should consider placing some sort of protective PVC pad under some freestanding or portable machines such as treadmills and bicycles. Just like thicker rubber floors, they provide grip and protect your beautiful wood from scratches and damage.
Spring floor
Gyms that offer a lot of dance or yoga classes will find that sprung floors provide the best shock absorption for high-level impacts of ground-based martial arts such as dance, zumba, fitness classes, gymnastics, and judo.
Resilient floors usually have a surface layer, which is laminate or wood, with a foam backing, next to support slats that support the floor above the underfloor system.
This means it has maximum shock absorption, making it ideal for any gym that doesn't use heavy equipment, helping to reduce sports injuries.
There are many benefits to laminating rubber floors, and it's easy to see why it's one of the most commonly used gym floor systems. Many benefits include:
● Easy installation
● Seamless panels (unless tiles are used)
● Durability
● Easy to maintain
● Long life cycle
Most rubber gym floors are a type of EPDM (Ethylene Propylene Diene Monomer), which is durable and flexible. It can have many color patterns.
Most rubber flooring products are supplied in three types, interlocking panels, rolls or tiles:
Floor tiles are the easiest to buy, transport and replace. However, they do not interlock and need to be laid with adhesive. If the floor has worn out or you want to change your colour scheme, no need to worry as the tiles can be replaced easily.
Floor rolls are by far the easiest to lay and cheapest to install. The benefits of rubber floor rolls include fewer joints and a reduced chance of tripping. The adhesive is also less prone to becoming independent in heavy traffic use and has a wide range of colors.
Similar in appearance to a puzzle, interlocking tiles are another heavy duty floor tile that reduces the need for adhesives. This allows them to be moved and replanted without having to replace them.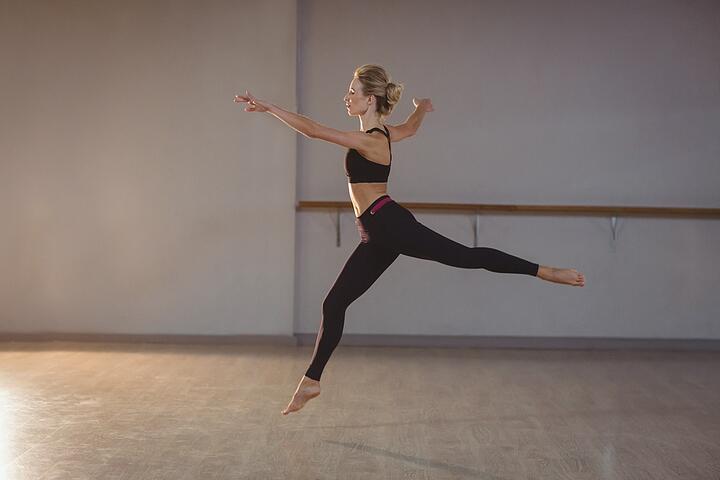 Do I need to install floor mats?
Depending on the type of floor you are installing, you may want to increase the damping effect of the floor by installing underlayment. The floor mat acts as a shock-absorbing pad with an open-air battery structure, allowing energy and sound to dissipate, extending the life of the rubber floor.
This is useful for your free weight zone, where additional shock absorption is used to compensate for damage to the floor and to the weight itself from falling weights.
When should a gym floor that reduces noise and vibration be considered?
An overlooked gym floor consideration is what happens when gyms occupy multiple floors of a building or are located on top of other business or residential properties.
Depending on the age of the building and the existing floor on site, some kind of "floating floor" may be required to reduce vibration and noise from heavy exercise machinery and vigorous fitness activities.
These products are designed to reduce structural acoustic vibrations and noise impacts by installing a separate floor layer that incorporates underlayment and sports flooring materials.
Your gym floor goes through a lot, so make sure you've thought through every aspect of your gym to find the option that's right for you. Your floor, like your gym membership, knows that every step counts.